Check out our press release hub, powered by Business Wire. It's a one stop shop for industry announcements to help you stay on top of the latest technology and investment trends. Get the scoop here.
IRVINE, Calif.–(BUSINESS WIRE)–July 16, 2014–
Hyperice has officially launched a campaign to bring their latest and most exciting fitness and recovery innovation to reality through Kickstarter, a crowdsourcing platform that funds thousands of creative projects, business ideas and new products. The recovery technology company is offering exclusive rewards featuring their lineup of superstar athletes-Blake Griffin, Lindsey Vonn, Troy Polamalu and Adrian Peterson-to help fund the development and production of one of the most innovative new products in fitness and human performance, the "VYPER."
The VYPER by Hyperice on Kickstarter: https://www.kickstarter.com/projects/74007868/1684370383?token=8dd4e451
Hyperice-a company committed to developing world-class products for injury prevention and recovery-has created a groundbreaking fitness device that combines vibration and pressure to improve the body's overall performance and enhance recovery. The VYPER was developed in collaboration with one of the most highly respected Physical Therapists in sports, a team of Aerospace Engineers and some of the most accomplished athletes in the world with the intent of improving the body's flexibility and range of motion, while also preventing injury.
The VYPER features a combination of a high-energy rechargeable lithium ion battery-the same battery that powers a Tesla-and a high performance air injected polypropylene shell to deliver high-intensity vibration at optimized frequency to the body's muscle tissues, increasing blood flow, activating the nervous system and preventing injury. The goal of Hyperice's Kickstarter campaign is to further advance the development and production of the VYPER through the following offers:
$5 or more: One VYPER decal (sticker) and one Hyperice decal
$25 or more: Hyperice VYPER T-shirt
$199 or more: Hyperice VYPER T-shirt and one of the first VYPERs off the production line
$249 or more: Hyperice VYPER T-shirt and an exclusive limited edition VYPER customized by either Lindsey Vonn, Blake Griffin, Adrian Peterson or Troy Polamalu
$449 or more: Hyperice VYPER T-shirt, exclusive limited edition customized VYPER that's autographed by either Lindsey Vonn, Blake Griffin, Adrian Peterson or Troy Polamalu
$10,000 or more: Hyperice VYPER T-shirt, exclusive limited edition customized VYPER, autographed by either Lindsey Vonn or Blake Griffin and a private meet and greet, followed by a VYPER recovery session with Vonn or Griffin. (Meet-and-great details specific to each athlete)
"We are eager to launch our latest and most exciting innovation, and are using Kickstarter to do so," said Hyperice founder, Anthony Katz. "I believe this cutting-edge and multipurpose fitness device will be even more innovative than our first device, and I believe it will be undoubtedly one of the most widely used recovery, movement enhancement and injury prevention devices in sports and fitness today; the VYPER by HYPERICE."
Hyperice has set a fundraising goal of $100,000 over the course of their 45-day Kickstarter campaign to help bring the VYPER to market.
About Hyperice Inc.:
Hyperice is a recovery technology company specializing in portable high performance sports medicine and orthopedic devices that provide preventative treatment, accelerate injury recovery, and enhance muscle and joint performance. The company's signature product is a two-part ice compression system composed of an ultra thin ice cell featuring patented air release technology and a specially designed compression wrap for each of the body's major muscles and joints. The innovative two-part system acts together to harness the power of real ice, which optimizes cold compression therapy and enhances the body's natural recovery mechanisms. Hyperice's groundbreaking technology is setting the standard for active recovery systems and can be found on several of the world's elite athletes, in professional and collegiate training rooms and in rehabilitation facilities.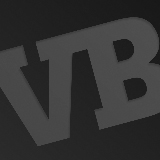 Photos/Multimedia Gallery Available: http://www.businesswire.com/multimedia/home/20140716005328/en/
Media Inquiries:
Hyperice
Jess Gysin, 323-334-7462
jgysin@hyperice.com
Twitter & Instagram: @HypericeUSA
Facebook: Facebook.com/HyperIce