All the sessions from Transform 2021 are available on-demand now. Watch now.
---
Last week, I came across an interesting report on a U.S. region I don't cover too much — the Southeast — that looked at more than just how much startups in each state were raising.
From Atlanta venture capital and private equity firm BIP Capital, "The State of Startups in the Southeast" looked at how fundraising trends in the Southeast compare to fundraising in "Innovation Hubs" (Boston, New York City, and the Bay Area), as well funding trends over a five-year-period in each state in the region. The Southeast here is defined as Alabama, Florida, Georgia, Kentucky, Mississippi, North Carolina, South Carolina, Tennessee, and Virginia.
Using PitchBook and CB Insights data, BIP Capital found that 36 percent of deals reported in Innovation Hubs are rounds of $5 million or greater. In the Southeast, only 15 percent of deals are $5 million or greater, while 57 percent are less than $1 million. I think this is a more helpful metric for understanding the funding disparities that exist between top-tier tech hubs and other parts of the country — and why it's so difficult to close these gaps — than simply looking at the total amount of venture capital going to these areas.
The Southeast is home to six unicorn companies, which represent an odd cross-section of industries and funding trajectories. There's SoftBank-backed Kabbage and Fanatics, as well as waste management startup Rubicon Global. An 18-year-old payable software company, AvidXchange, just became a unicorn last year. Oh, and there's MagicLeap, which faces new accusations of being overfunded pretty much every month. It's difficult to see a tentpole company among this bunch that can help create new categories in their city and spur the creation of other startups, except for possibly AvidXchange, which is located in Charlotte, North Carolina, a city with a growing fintech sector.
An area of particular concern is Mississippi, whose startups have raised just $27 million since 2013, one of the lowest fundraising totals in the nation.
One promising trend in the Southeast is that the types of startups raising money in each of these states seems to be diversifying. Take North Carolina, for example — the state has traditionally been a powerhouse for biotech startups (biotech and pharmaceutical startups have raised almost $2 billion since 2013). However, it also seems to be home to a quickly growing SaaS sector. In 2013, SaaS startups raised just $25.2 million, compared to $200.9 million in 2017. Raleigh's Pendo raised a $50 million round this year, bringing its fundraising total to $106 million, which the company claims is the largest amount of money raised by a Raleigh software company in nearly two decades.
For the readers who are located in the Southeast — what other startups or trends should I keep an eye on? Send me your thoughts via email.
Thanks for reading,
Anna Hensel
Heartland Tech Reporter
Featured Video
Check out this video from the Kauffman Foundation: ESHIP Summit 2018: Victor Hwang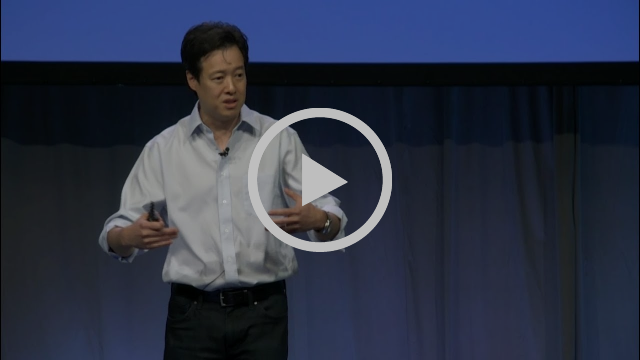 From the Heartland Tech channel
Five years after it last raised venture capital financing, enterprise cloud storage company Egnyte announced today that it has raised $75 million from Goldman Sachs. CEO Vineet Jain says the company has been cash flow positive since the fourth quarter of 2016 — and talked last year about preparing for a 2019 IPO — so […]
Year after year, startups in U.S. cities like San Francisco, New York, and Boston continue to raise an unprecedented amount of venture capital — but so do companies in other parts of the world. Now, a new report out today from the Center for American Entrepreneurship gives cause for concern about whether the U.S. will […]
GUEST: Today, PitchBook revealed its 2018 Chicago VC Ecosystem report, released in conjunction with ChicagoNEXT's Chicago Venture Summit. This report finds that Chicago continues to outpace other U.S. venture ecosystems — including the Bay Area — in median multiple on invested capital (MOIC). Chicago startups give investors a median MOIC of 5.6 times, considerably exceeding the city's […]
EXCLUSIVE: Last year, Hurricane Harvey caused an estimated $125 billion in damage to the state of Texas, with Houston one of the cities hardest hit. Today, the city government is still grappling with one of the most contentious parts of hurricane recovery: how to fairly dole out money to the homeowners and renters who need it […]
Beyond VB
Cities across the US are currently fighting tooth and claw to be the home of Amazon's second headquarters. But not everywhere is so happy when Amazon comes to town. (via The Guardian)
For many patients, just getting to their doctor's appointments is an uphill battle. Medical or cost restrictions may make public transportation and ride sharing not a viable option. (via Hypepotamus)
In a thriving startup and tech ecosystem, following the stacks of venture capital investment is an excellent measure of the community's financial health. (via Atlanta Inno)
A wave of technology is coming — and Kansas City should be ready, said Steve Miller, entering the fray between mayoral candidates over regulating the sharing economy. (via Startland News)
VentureBeat
VentureBeat's mission is to be a digital town square for technical decision-makers to gain knowledge about transformative technology and transact. Our site delivers essential information on data technologies and strategies to guide you as you lead your organizations. We invite you to become a member of our community, to access:
up-to-date information on the subjects of interest to you

our newsletters

gated thought-leader content and discounted access to our prized events, such as Transform 2021: Learn More

networking features, and more
Become a member