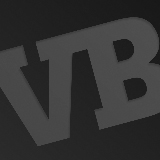 Adobe has just bought up Thumb Labs, mobile dev/design shop and maker of the Behance iOS application.
Behance, another recent Adobe acquisition, lets users (read: designers and other digitally/visually oriented creatives) make online portfolios, show off their work, and do a bit of social-professional online networking.
Behance features were a big part of Adobe's recent Creative Cloud string of announcements. The design software company is making big bets on cloud-based software paradigms, trading in its decades of cereal-box software expertise to keep pace with the changing times.
---
From VentureBeat
Get faster turnaround on creative, more testing, smarter improvements and better results. Learn how to apply agile marketing to your team at VB's Agile Marketing Roadshow in SF.
---
In a nutshell, Adobe killed off its Creative Suite product line and branding, reimagining the flagship brand (and Adobe's revenue model) under the subscription service known as Creative Cloud.
Behance (and Thumb Labs) represent Adobe's best attempt to be social and give designers and developers more and better tools for showcasing their work.
Thumb Labs was founded in 2010 in New York City.
"It is clear that this is an exciting time at the company," said Thumb Labs co-founders Rich Kern and Jared Verdi in a joint statement on the startup's website.
"We are looking forward to contributing to these efforts, as Behance's vibrant community becomes more deeply integrated into Adobe's tools."
Adobe also recently started integrating other Behance features into its products, including portfolio sites and community features.