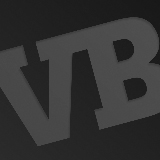 Google's controversial new privacy policy went into effect today, but resistance to the sweeping changes still appears strong, with a judge in the EU saying it violates EU law.
In late January, Google announced it would change its privacy policy by combining 60 policies into one. While simplification of hard-to-read policies is nice, Google has attracted criticism because it will now combine user data across all of its services, including search, Gmail, YouTube, Google+, and Google Docs. Critics have included European regulators, U.S. Congress, and many U.S. state attorneys general.
---
From VentureBeat
---
Now we've finally hit Google Privacy Policy (GPP) day. Clearly, many organizations are not down with GPP, but now a judge in the EU has taken that criticism a step further by saying it's a violation of EU law.
EU Justice Commissioner Viviane Reding told BBC Radio Four that there were serious issues with the privacy changes. She noted that France's data protection watchdog, the CNIL, had decided necessary "transparency rules have not been applied."
"Protection of personal data is a basic rule of the European Union. It is inscribed in the treaties. It is not an if, it is a must," Reding reportedly said.
A Google spokesperson, echoing past statements from Google, told us the company is not worried about the criticism.
"We are confident that our new simple, clear, and transparent privacy policy respects all European data protection laws and principles," a Google spokesperson told VentureBeat via e-mail. "It provides all the information required in Articles 10 & 11 of the directive, plus much additional information, and it follows the guidelines published by the Article 29 Working Party in 2004."
Are you down with GPP? Or are you concerned about the changes?
[Angry man: olly/Shutterstock]