Last week, I wrote about a new organization called the Center on Rural Innovation and its efforts to create a scalable model for rural economic development.
Founder Matt Dunne believes that in order to compete with larger population centers, rural communities must find a way to work with one another to gain access to the resources they lack. Entrepreneurs might not be able to find enough angel investors in their town — but they may be able to within a 300-mile radius.
One point that I didn't have room to highlight in the piece is that building a connected ecosystem is important not just to bring jobs back to rural communities, but to ensure that rural communities are able to withstand some of the job losses automation may bring. The "Beyond VB" section this week includes a story on the research of MIT Media Lab's Iyad Rahwan, who found that smaller cities are more likely to feel the effects of automation, as the jobs most at risk to be eliminated by automation are typically located away from large population centers.
The quick fix, then, is to encourage workers to move to where the jobs are — as President Donald Trump encouraged upstate New Yorkers to do in a July interview with the Wall Street Journal. But building a connected cluster of smaller cities will not only allow people to stay put in their respective towns — it will also ensure that the state and federal government is maximizing the economic benefits that smaller cities and towns can offer.
Please send feedback, news tips, or story suggestions to me via email — bookmark our Heartland Tech Channel, and please remember to share these #HeartlandTech stories on Twitter, LinkedIn, and Facebook.
Thanks for reading,
Anna Hensel
Heartland Tech Reporter
P.S. Please enjoy this video from the Kauffman Foundation, "Writing the book on entrepreneurial ecosystems"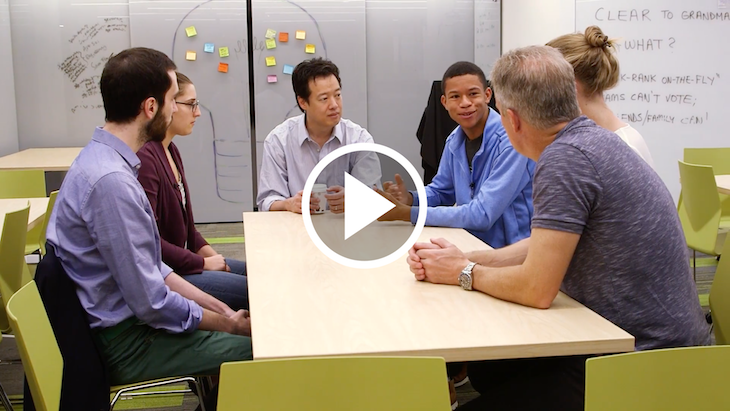 FROM THE HEARTLAND TECH CHANNEL
In the summer of 2011, I cofounded a seed-funded internet company that operated within the death-care space. You could think of us as Yelp for Funeral Homes. Yes, really. Given that we were first-time founders in a place like Cleveland, Ohio, my cofounder and I were always looking for opportunities to learn from other founders […]
Today, a tech apprenticeship school called Kenzie Academy announced that it has raised a $1.6 million seed round from investors that include 500 Startups, as well as edtech venture capital firms Rethink Education and LearnStart. Kenzie Academy was launched earlier this year by Chok Ooi, the former CEO of staffing firm Agility.io; Galvanize cofounder Rehan Hasan; and […]
As CEO Mark Zuckerberg prepares to wrap up his personal tour of the U.S.,  Facebook announced today that the company will be launching its own 30-city U.S. tour in 2018 to visit with business owners and other Facebook users. Called Facebook Community Boost, Facebook plans to bring a variety of in-person training programs to each […]
It's no secret that while Silicon Valley is gaining jobs, rural America is losing them. A September report from the Economic Innovation Group found that nearly 90 percent of the ZIP codes in the U.S. that qualify as "economically distressed" have fewer than 50,000 people. There have been a number of publicized efforts this year […]
BEYOND VB
A funny thing happened on the way to the e-store. Amazon launched a "search" for a second headquarters home, and upended another industry in the process. The established rules of site selection and economic development went the way of the suburban shopping mall. Forget the comfy confines of the confidential site search; Amazon decided it would pit every state and community against each other in a dramatic public competition akin to American Idol or the Amazing Race, though talent alone will get you nowhere in this contest. (via Site Selection Magazine)
Three decades ago, San Francisco was a mostly middle-class city. On a map of inequality at the time, most neighborhoods show up as either middle-income or low-income. By 2010, the city had become a hub for tech innovation, and incredibly economically segregated. A recent study of how that happened in the city–and in cities around the country–blames a phenomenon it calls "innovation intensity." (via Fast Company)
When I talk about my journey, I often talk about how and why being from a small, rural town played a big role in me becoming the tech entrepreneur that I am today. When I launched my first startup, Sheena Allen Apps, I was convinced that I needed to be in Silicon Valley for my company to be successful. It wasn't until the start of my second startup, CapWay, that I truly realized the advantages of operating a company outside of a major tech hub. (via Levo League)
Robots and artificial intelligence are set to cause massive upheaval in the labor market, and that will naturally have a dramatic impact on where workers choose to live. (via MIT Technology Review)